Frank and Jeanmarie, the main characters of "The Dwarf in China", have taken up a new adventure in the city of Chengdu, capital of Sichuan province. They performed their dwarf show in kindergartens from March 10th until April 10th 2015. Frank & Jeanmarie will write about this period on this blog.
Read bottom posts first to read in chronological order!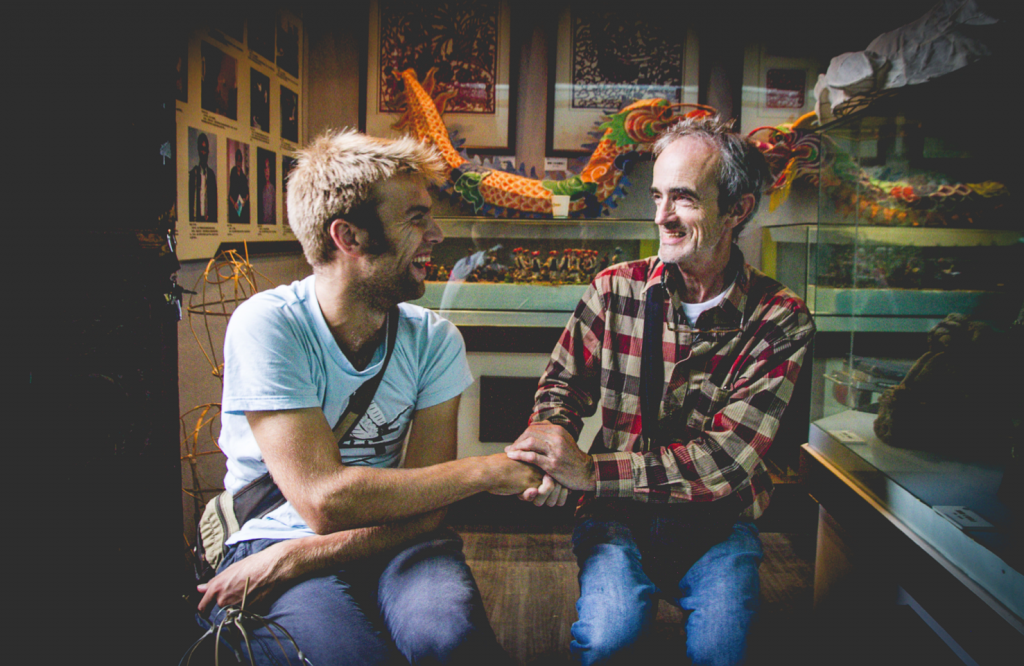 Into the Deep
by Frank Hitman
When we woke up, we were almost entirely convinced we belonged in a real jungle instead of a concrete one. We both hadn't slept for a minute. I especially was shaken by the lack of sleep, as I hadn't slept for more than 3 hours at a time since Thursday morning. Jeanmarie first expressed his worries: "Well, Frank, if we are not going to get anything out of this, we'll just have to minimize the damage and get the hell out of here." I couldn't really say anything to counter his pessimism. Instead, after breakfast, I was unable to stand, walk or even sit, so I decided to lie down for a minute.
Then suddenly, something turned around in me. We hadn't come to Chengdu to act like a bunch of beaten dogs. We had come here because I had seen potential and we were going to exploit it! Suddenly I bounced up from the bed, straightened my back, got into the shower, shaved, selected my finest clothes, filled my bag with flyers and photographs and off I went. On the way out I peaked my head around the corner of the landlord and forced him to fix the internet. Arriving at the subway station, I called my main contact in Chengdu, the principal of a kindergarten in the south-eastern corner of town called 'the Dragon Source'.
The dwarf tours in China have started as a self-funded dream project and we haven't been able to make our theater company official yet. In the past, I have always just got in touch with school principals, and sold them the shows on the spot, for which we were paid in cash. Essentially, we should be happy that we have had the nerve to start touring this way. If we had looked into all the risks and market models from the beginning we would not have had all these great shows. But aiming at markets in bigger cities all over China, it would become crucial to make our theater company more official and work together with agents.
Due to my relative inexperience in this field and the fact that we are opening a completely new market in China, we'd have to figure all this out on the way. The tour in Chengdu was still largely dependent on me going into schools with a bunch of materials and some small talk, nailing shows for a few days later. This would never work like this in Europe. But in China it has always worked. Still, I was quite nervous going into that first school.