Frank and Jeanmarie, the main characters of "The Dwarf in China", have taken up a new adventure in the city of Chengdu, capital of Sichuan province. They performed their dwarf show in kindergartens from March 10th until April 10th 2015. Frank & Jeanmarie will write about this period on this blog.
Read bottom posts first to read in chronological order!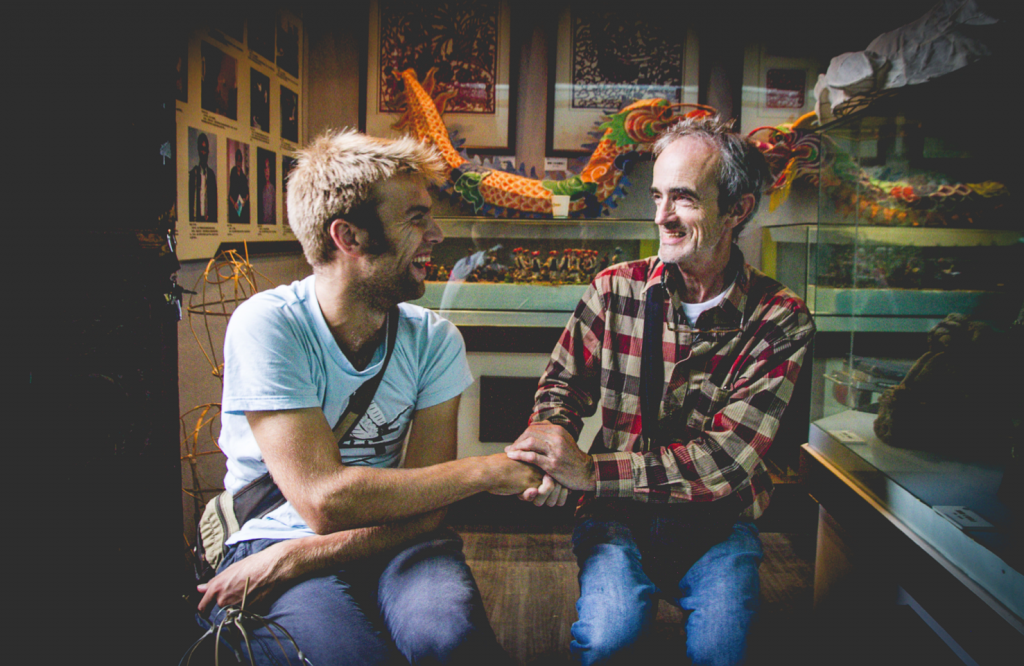 The Qiang People
By Frank Hitman
Despite some successes resulting in really interesting shows and venues, the sales didn't go as well as expected. It proved to be a nearly impossible task for me be responsible for the entire logistical and financial arrangement of the tour, as well as actually building up the stage, playing a dragon and a crow in the show itself, and in between going from school to school trying to sell the show on a very short term. It goes without saying that a break to visit some Sichuanese mountains was indeed very welcome.
As soon as we picked Tim up from the center of town, we tried to get out of there as fast and far as possible. After a 3-hour drive on the highway, almost only through tunnels, we started to climb a very steep dirt road. After some scary moments with our fully loaded and somewhat aged car, we arrived in the village and were welcomed by Yang Xiao with some nice tea and phenomenal views of a giant snow mountain.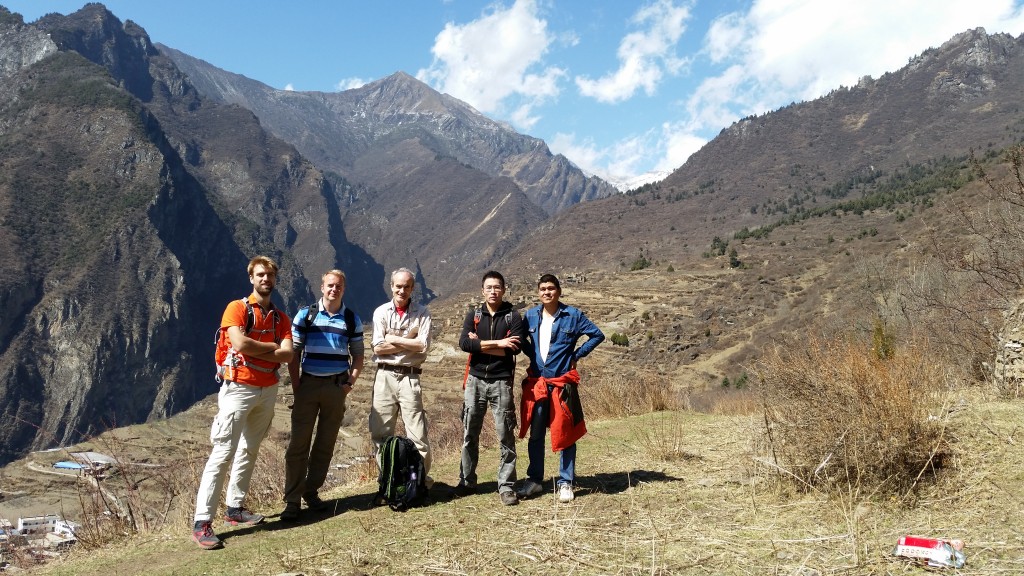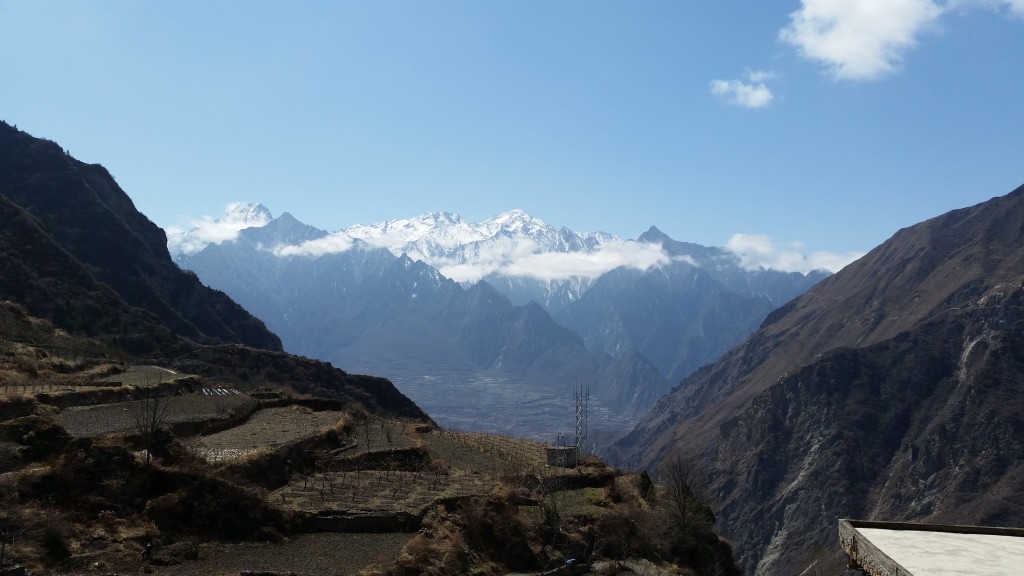 After a short excursion around the fields of the town, we set up our stage in one of the biggest courtyards of the village, and asked some villagers to circulate the news that it was show time.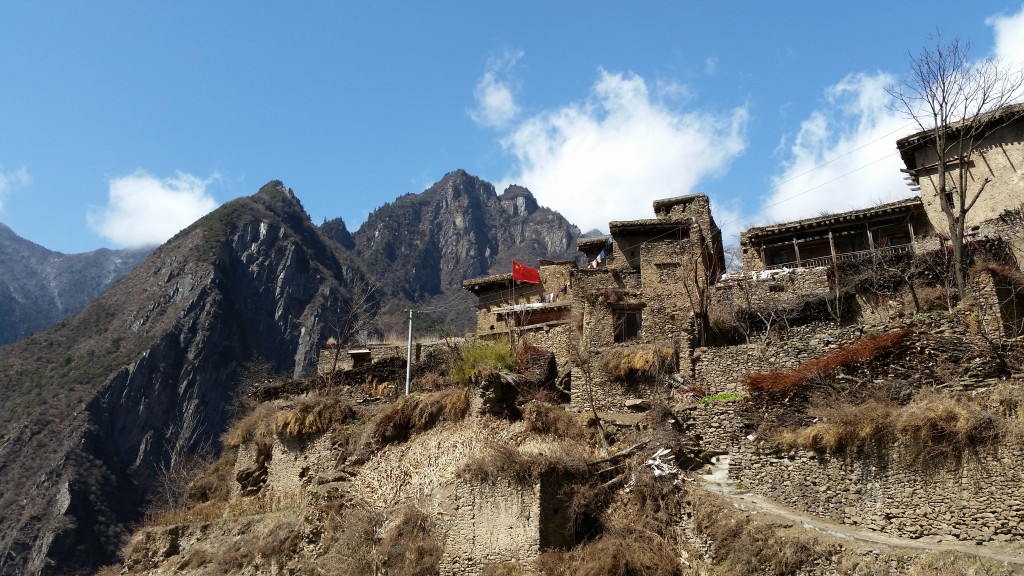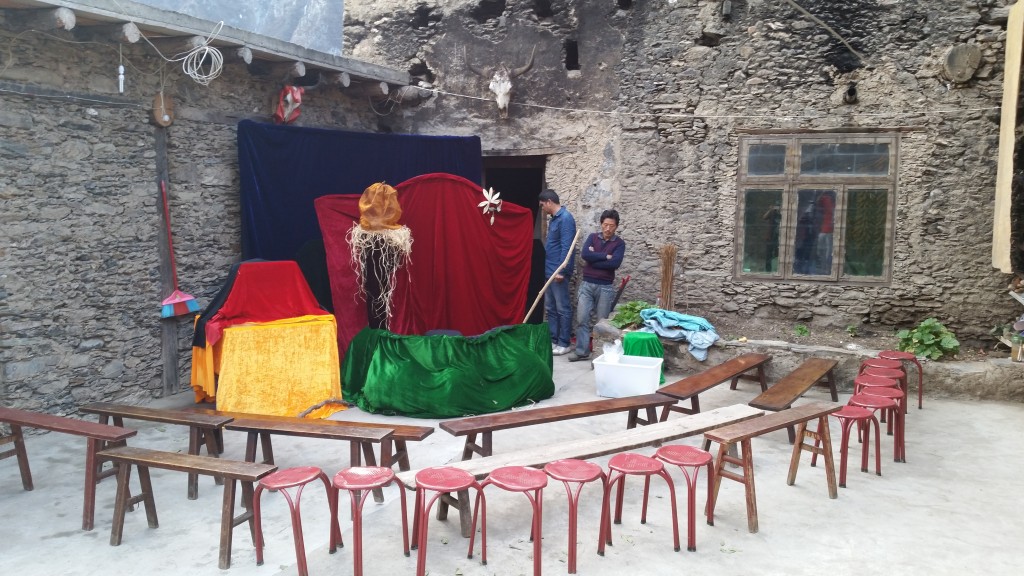 After dinner, an enthusiastic crowd made it to the courtyard with a torch and their best behavior. The air was filled with anticipation and outbursts of wild laughter. I played a few songs on the organ while the host filled trays of strong rice liquor for the guests.
The show was very well received. After we finished the show, people burst out in pure joy, performing traditional song and dance in a big circle. We pushed back our stage and joined in the rejuvenation. It reminded us that playing in villages like this was a crucial part of our expedition plan.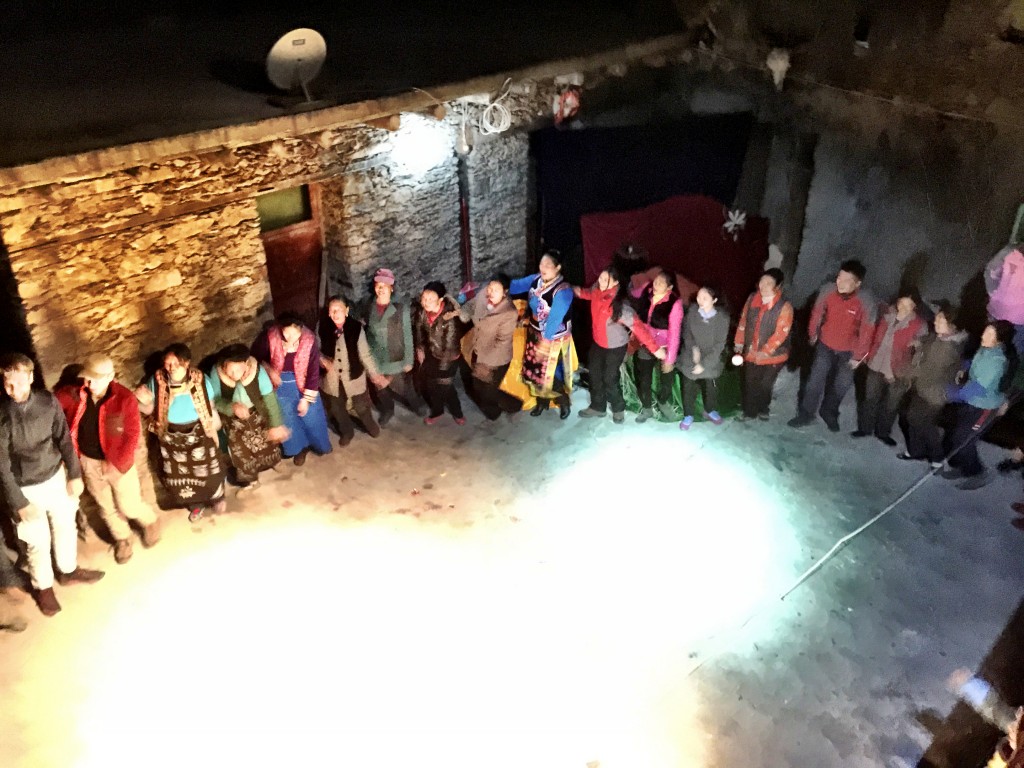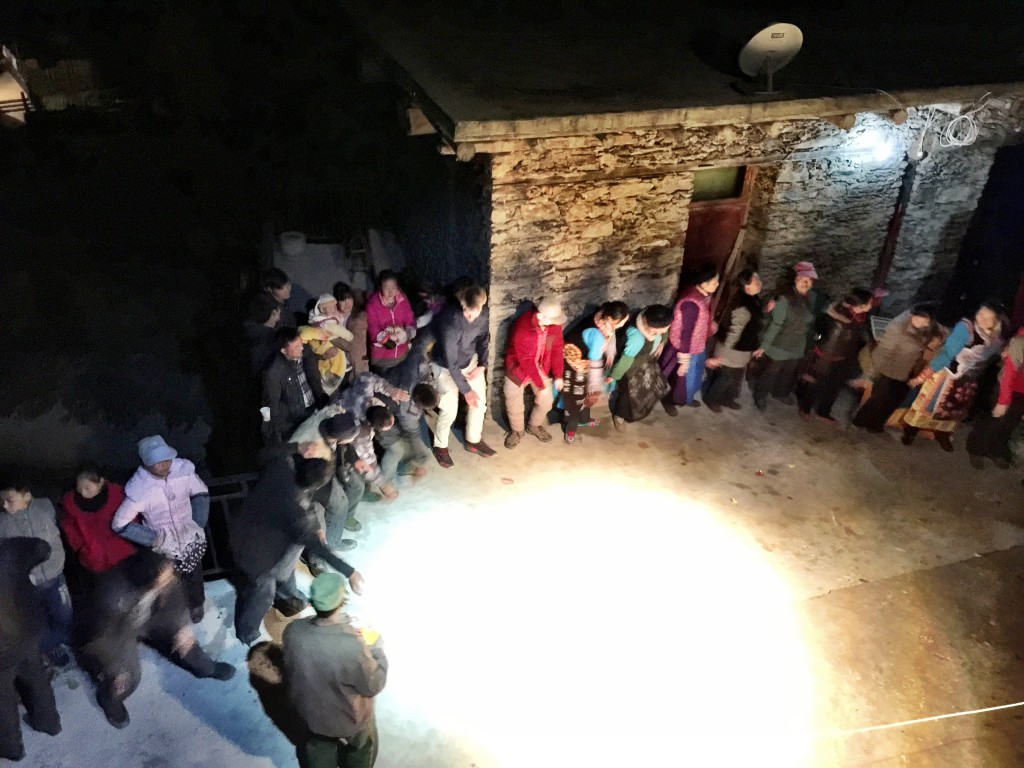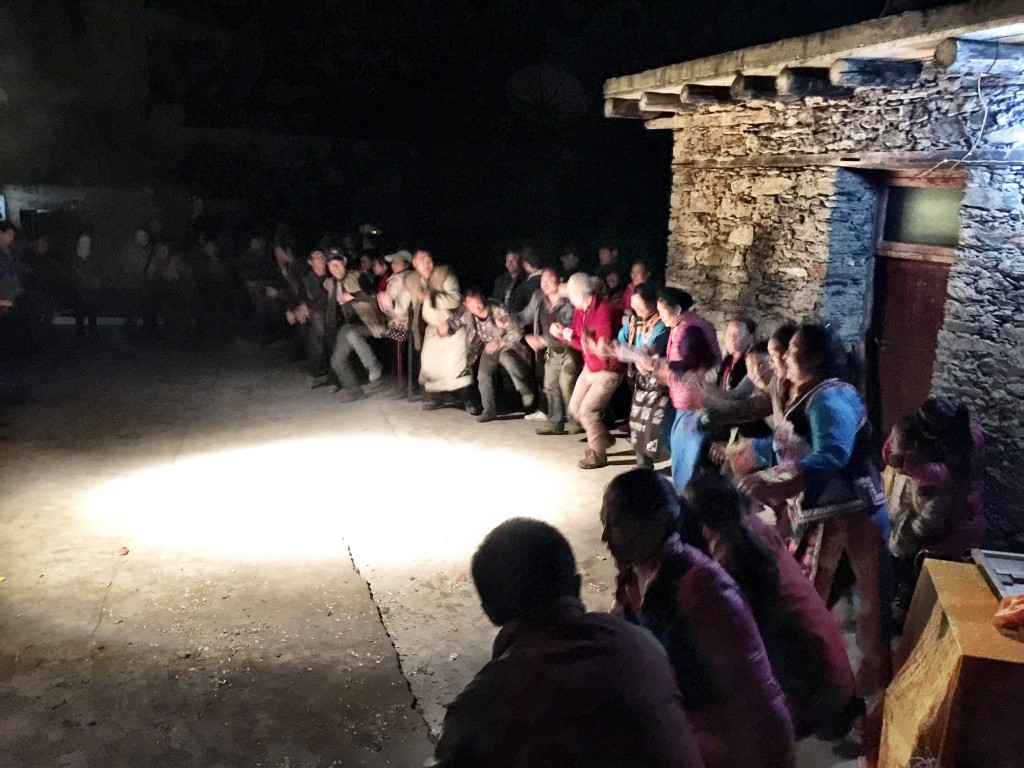 The Qiang People are dancing their traditional dance after watching the dwarf performance